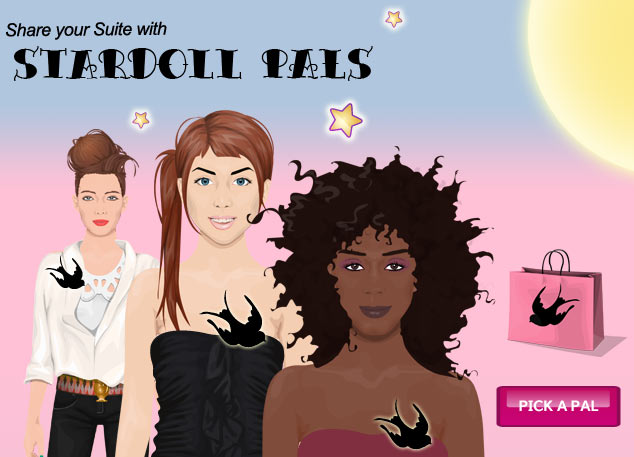 Blogs have been speculating about Stardoll Pals ever since the tab arrived in our suite shops. Now, they're finally here! Click
here
to buy one (or just see what they're like)
Some are for superstar only, others are for everyone. They cost 70 stardollars each and you can buy clothes for them in your
Suite Shop
. Or you could just resize your Pal so that your own clothes will fit it. The outfits fit your MeDoll too, but only if you resize your MeDoll. The outfits won't go into your wardrobe with the rest of your clothes though.
The Pals themselves can't be sent as gifts, but the outfits can. They're superstar only gifts as usual, but since the outfits can go on your MeDoll, an outfit would be a lovely gift, especially for your non-superstar friends! :]
I'm not too sure about these Stardoll Pals to be honest. I think it would be far better if you could design them yourself, the way you can design your own MeDoll - most of the Pals seem to be pretty ugly in my opinion! And at 70 stardollars, they're not cheap.
Opinions?